Where to Dine
1
Bay Street Seafood
A cosy spot for grilled delights from the sea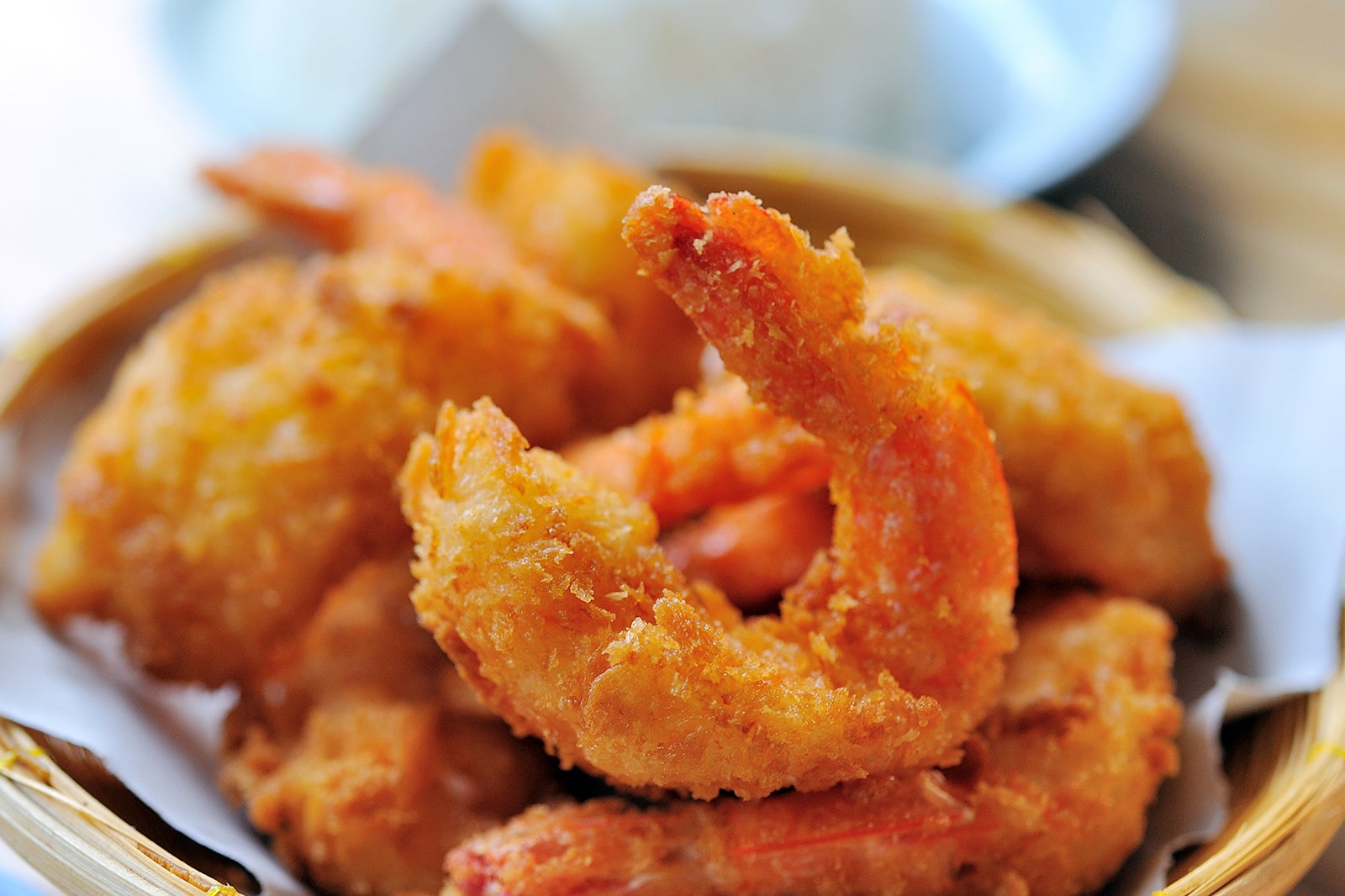 Bay Street Seafood is a top choice in Daytona Beach if you're looking for a cosy and casual little place serving delicious seafood. They're a friendly neighborhood joint that's welcoming to everyone and is popular with locals who get here to lunch haddock sandwiches, fish and chips, and more.
The dinner platters are especially impressive with items like ahi tuna and swordfish available. You'll also find fish sandwiches and even items for the kids, like nuggets and hot dogs. There's even a non-seafood section of the menu offering chicken sandwiches and cheeseburgers.
Location: 141 Bay St, Daytona Beach, FL 32114, USA
Open: Tuesday–Saturday from 11 am to 7.30 pm (closed on Sundays and Mondays)
Phone: +1 386-255-8650
2
Caribbean Jack's
Enjoy fresh seafood by the Loggerhead Marina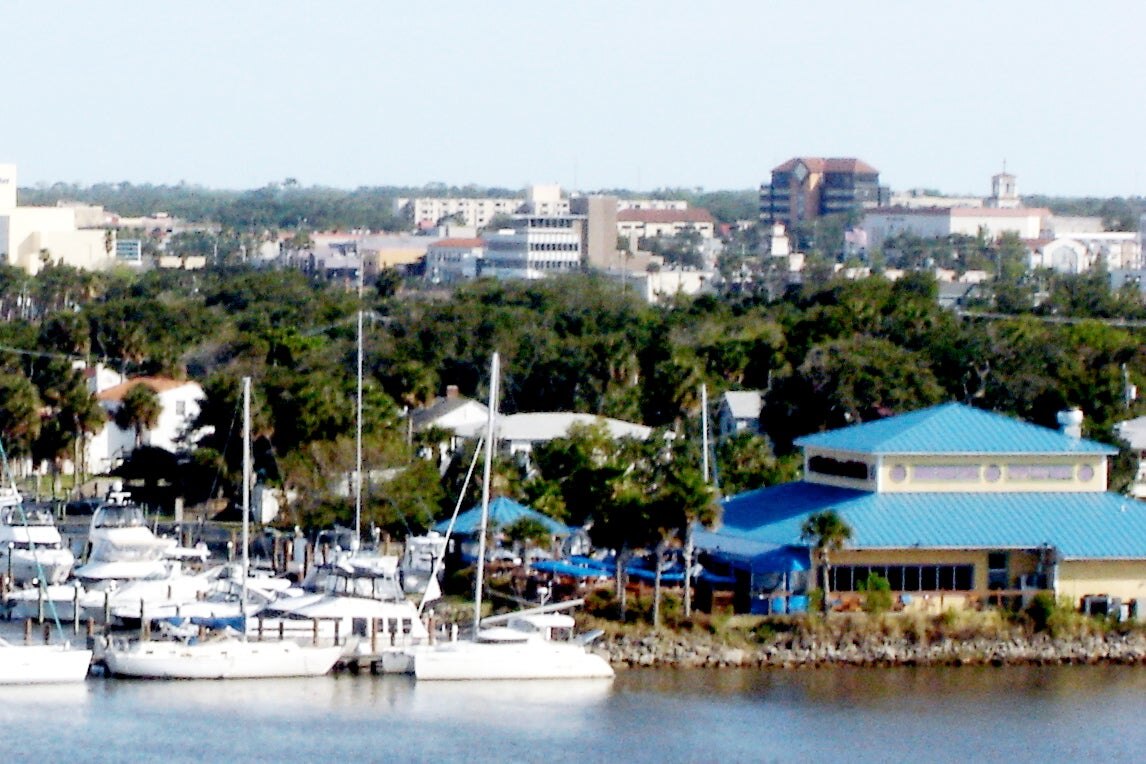 Caribbean Jack's is a waterfront bar and grill that offers a quintessential Daytona experience with delicious fresh seafood and specialty drinks. Overlooking the parked boats and yachts at Loggerhead Marina, the cool spot is a great place to head to for winding down after a long day.
Their specialty drinks change daily, so you may want to visit this restaurant more than once during your Daytona visit. A lot of the food is sharable, as this establishment is intended for groups, but you'll still find expertly prepared fish and even New York Strip steak for hearty single servings.
Location: 721 Ballough Rd, Daytona Beach, FL 32114, USA
Open: Monday–Thursday from 4 pm to 9 pm, Friday from 4 pm to 10 pm, Saturday from 11 am to 10 pm, Sunday from 11 am to 9 pm
Phone: +1 386-523-3000
3
Macker Seafood
Take a pick and have it prepared for you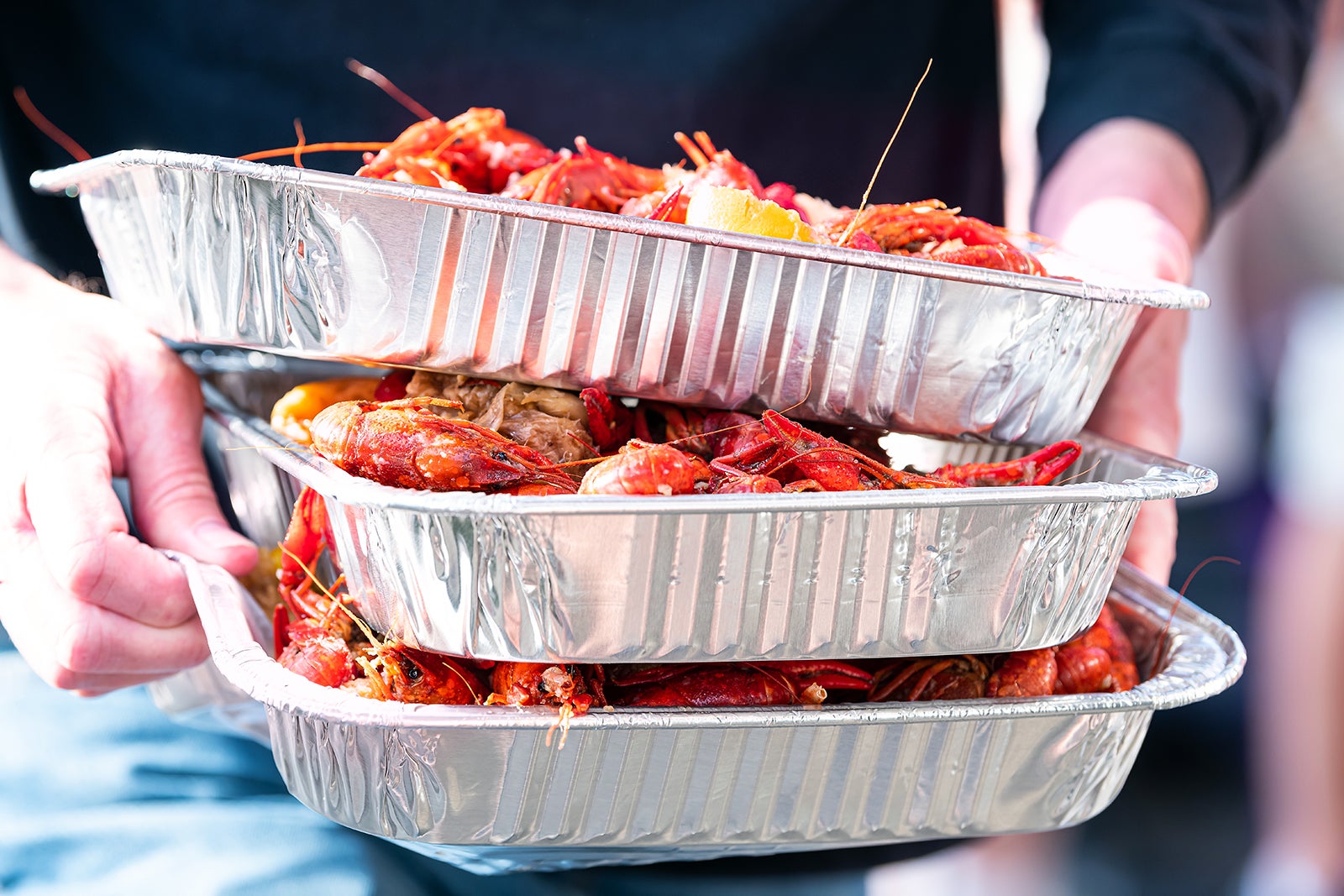 Macker Seafood is a local favorite in Daytona Beach that can offer 2 distinct experiences depending on what you're looking for. This establishment is a local seafood market offering fresh catches that you can choose and have them expertly prepared for you by their cooks.
Alternatively, you can enjoy pre-packaged meals featuring some of the freshest seafood in the city. There are even steam pots on offer that are the perfect accompaniment to any seafood dish, containing items like seasoned sausage, corn, potatoes, and eggs just as fresh and properly seasoned as the fish.
Location: 600 Mason Ave #100, Daytona Beach, FL 32117, USA
Open: Sunday–Thursday from 11 am to 8 pm, Friday–Saturday from 10 am to 8 pm
Phone: +1 386-253-9905
MAP
4
Millie's Restaurant
Enjoy special American fare in cosy settings
Millie's Restaurant is a casual diner in Daytona Beach that offers a well-varied selection of American fare. If you're just looking for a quick sandwich to go, you can certainly get one here, but this place also offers a refined sit-down-restaurant environment with upscale tastes and a relaxing atmosphere.
When it comes to the food itself, their specialty is seafood. Over the years in this community, Millie's has developed relationships with several local fisherman from which they source all of their fish. Having fresh fish really makes the difference when it comes to Chef Jeremy Wimmer's specialized creations. For something truly unique, try their Florida gator ribs in housemade sweet rum BBQ sauce.
Location: 3218 S Atlantic Ave, Daytona Beach Shores, FL 32118, USA
Open: Monday, Wednesday–Saturday from 11 am to 9 pm, Sunday from 9 am to 9 pm (closed on Tuesdays)
Phone: +1 386-275-1492
MAP
5
Daytona Taproom
Grab your beer and burgers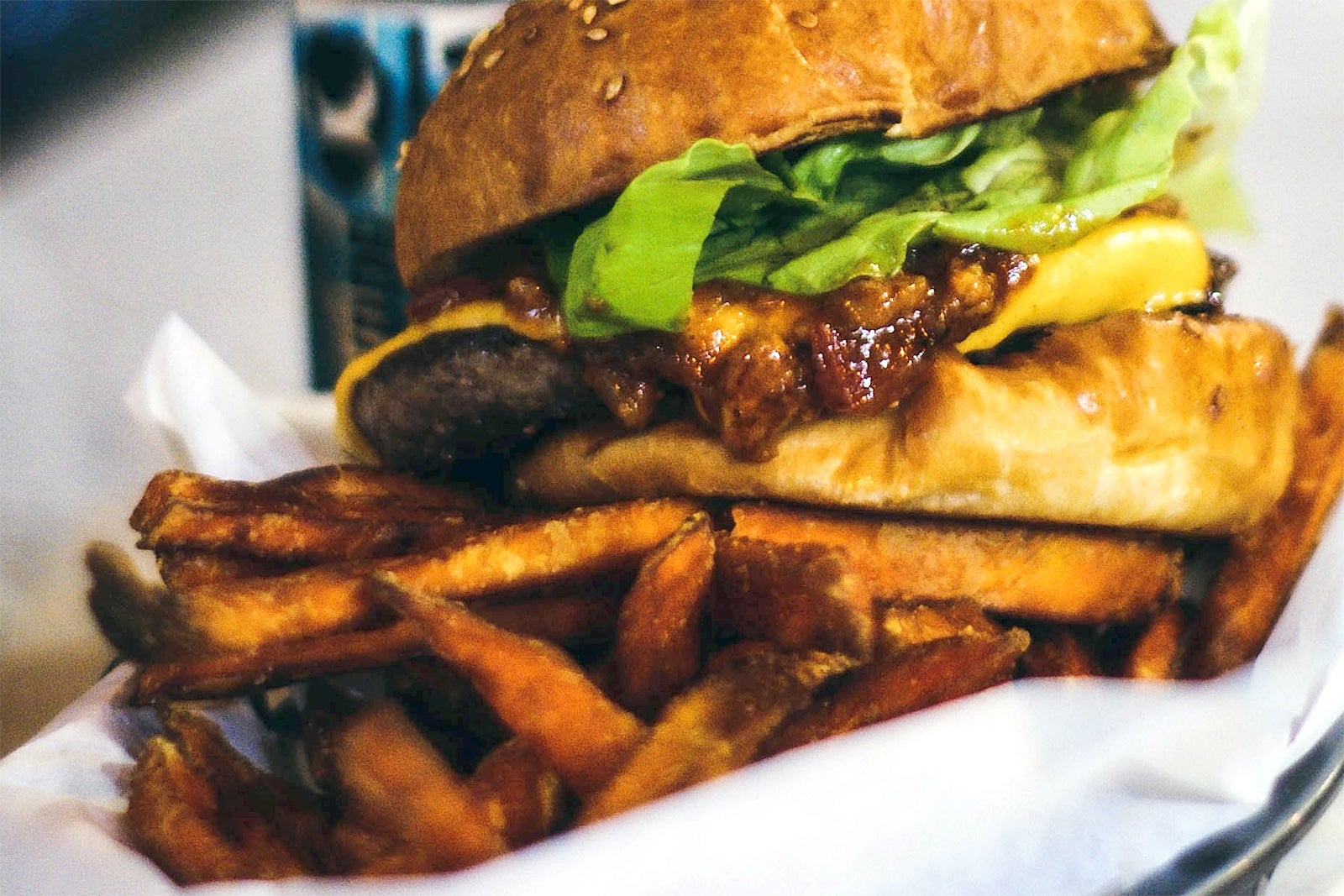 At Daytona Taproom, you'll find a relaxed environment and an establishment that specializes in offering craft beer. You'll find 50 craft beers on tap showing off many of the local favorites, as well as more obscure selections from elsewhere, adding plenty of variety to your experience.
Of course, you can also find good food here with burgers, sandwiches, and salads on the menu. Every item is made from fresh ingredients, so you're sure to enjoy the food just as much as the beer. Plus, there's open mic comedy night every Tuesday.
Location: 310 Seabreeze Blvd, Daytona Beach, FL 32118, USA
Open: Sunday–Wednesday from noon to midnight, Thursday–Saturday from noon to 2 am
Phone: +1 386-872-3298
MAP
6
Tia Cori's Tacos
A fun Mexican taqueria in Daytona Beach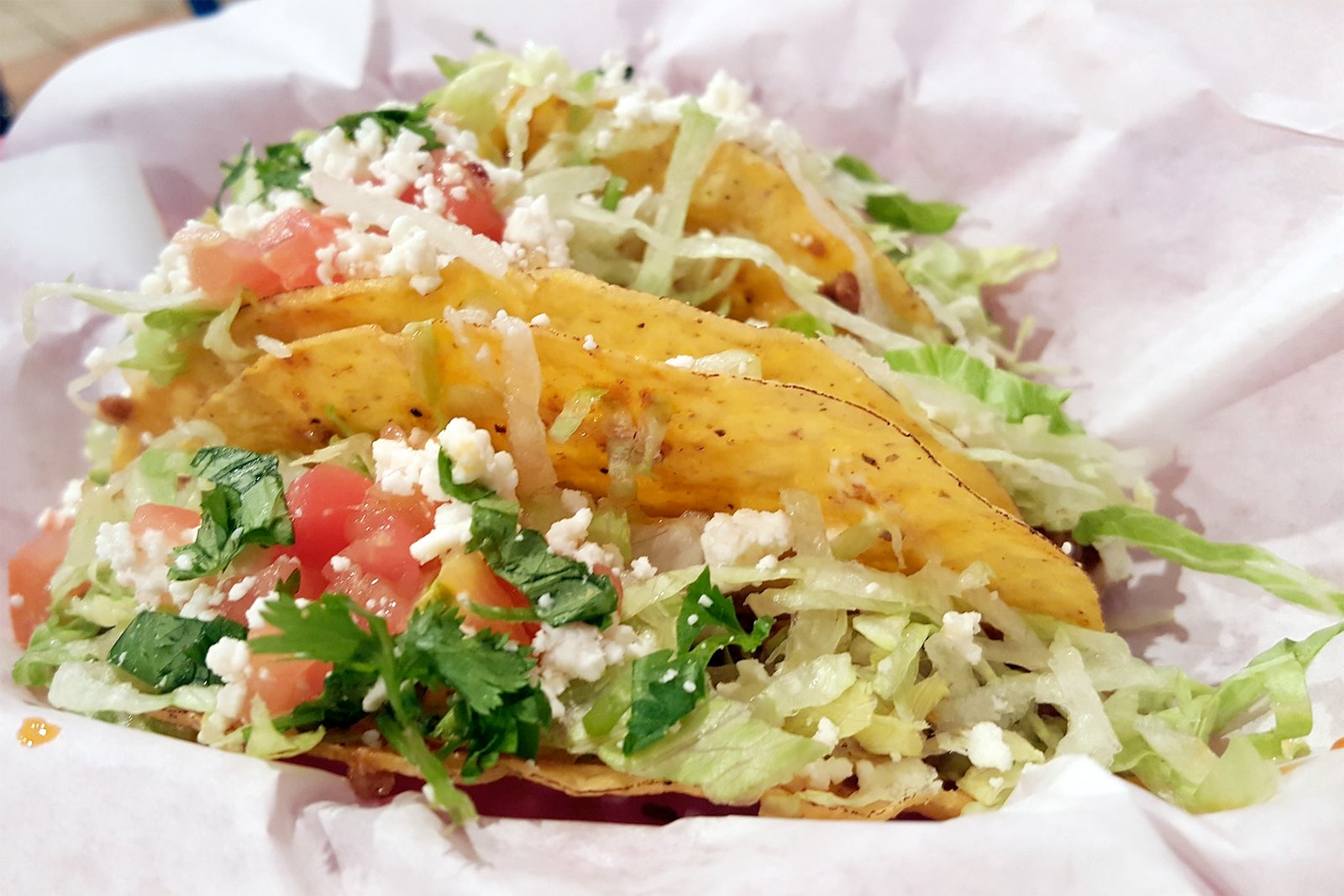 Tia Cori's Tacos is one of the best places locals love to eat in Daytona Beach for an authentic taste of Mexico. They use their own family's cookbooks to craft delicious Mexican cuisine utilizing fresh flavors and ingredients sourced from local providers.
Their salsa and guacamole is especially fresh and praised, as so many others simply can't match their level of commitment to freshness. In addition to the food, the service is also top quality, emulating the welcoming and friendly nature of Mexico.
Location: 214 N Beach St, Daytona Beach, FL 32114, USA
Open: Monday–Saturday from 11 am to 9 pm (closed on Sundays)
Phone: +1 386-947-4333
MAP
7
Fancy Q Japanese And Thai Restaurant
Discover contemporary takes on Asian favorites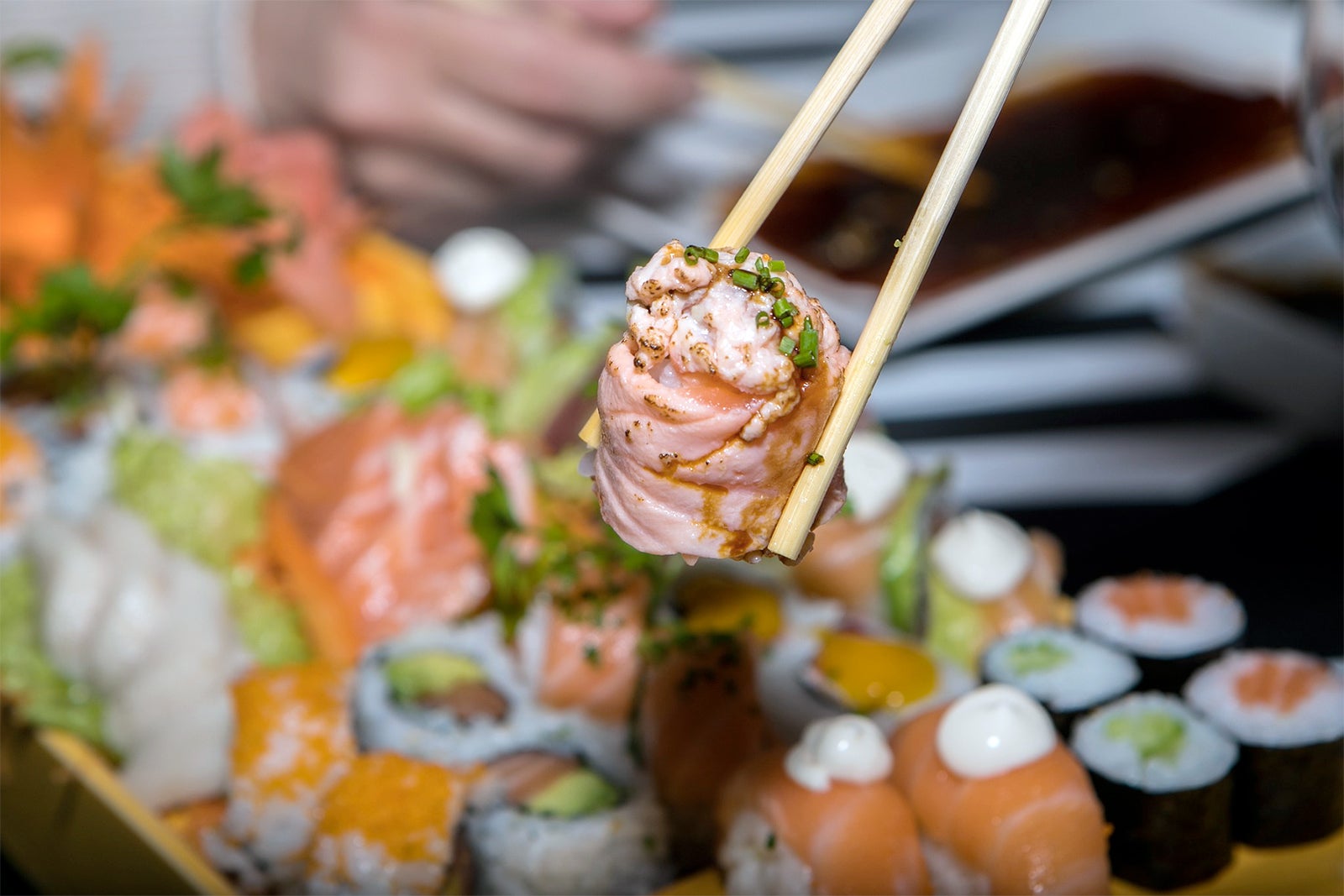 At Fancy Q Sushi & Thai, you'll find the ultimate combination of Japanese and Thai cuisine that uses a wide range of fresh seafood ingredients available in the Daytona area. You'll find Hibachi dishes as well as several kinds of tempura and seafood-based sushi rolls alongside spicy Thai curries and noodles.
As a nice dessert after your main meal, there are special ice cream flavors, including green tea. The restaurant itself is welcoming and casual, allowing you to have a relaxing dine-in experience. You can also simply grab something to go.
Location: 2525 US-92, Daytona Beach, FL 32114, USA
Open: Tuesday–Thursday and Sunday from 11 am to 9.45 pm, Friday–Saturday from 11 am to 10 pm (closed on Mondays)
Phone: +1 386-944-9405
MAP
8
The Oyster Pub
A cool spot for sports feeds and bar games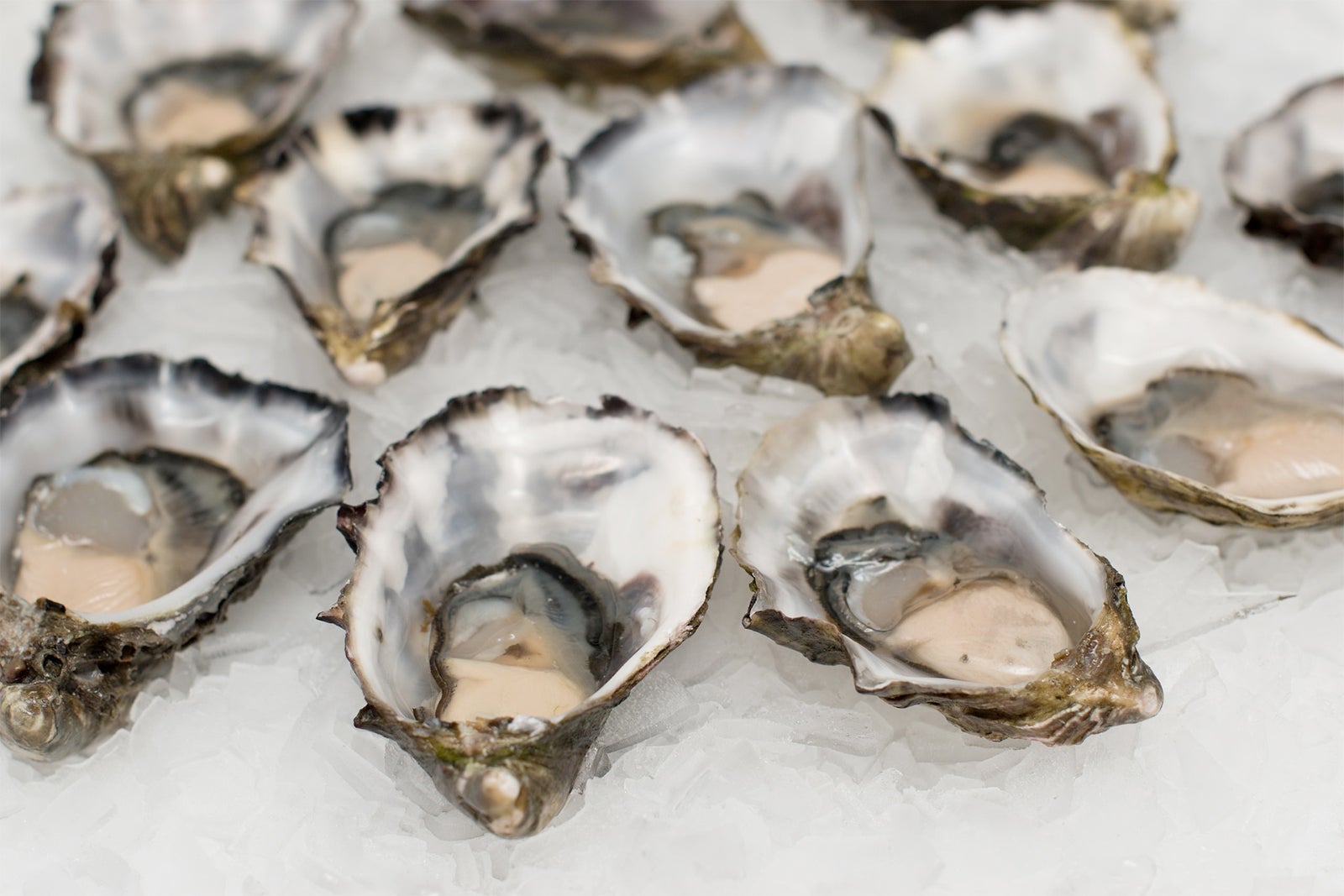 The Oyster Pub is a culinary staple in Daytona Beach and one of the most popular establishments in town. For more than 40 years, this restaurant has been delighting locals and travelers with their signature fried oysters. But that's just a small sample of what they offer.
You'll also find burgers and a massive selection of drinks on their menu. Simply ask for their Nachos Supreme if you want a simple but filling snack to go with your beer. As a sports bar, there are also plenty of games on, across more than 70 television screens. There's even an arcade room on site.
Location: 555 Seabreeze Blvd, Daytona Beach, FL 32118, USA
Open: Sunday–Thursday from 11.30 am to 11 pm, Friday–Saturday from 11.30 am to 1 am
Phone: +1 386-255-6348
MAP
9
Sweet Marlays' Coffee
One for coffee lovers in Daytona Beach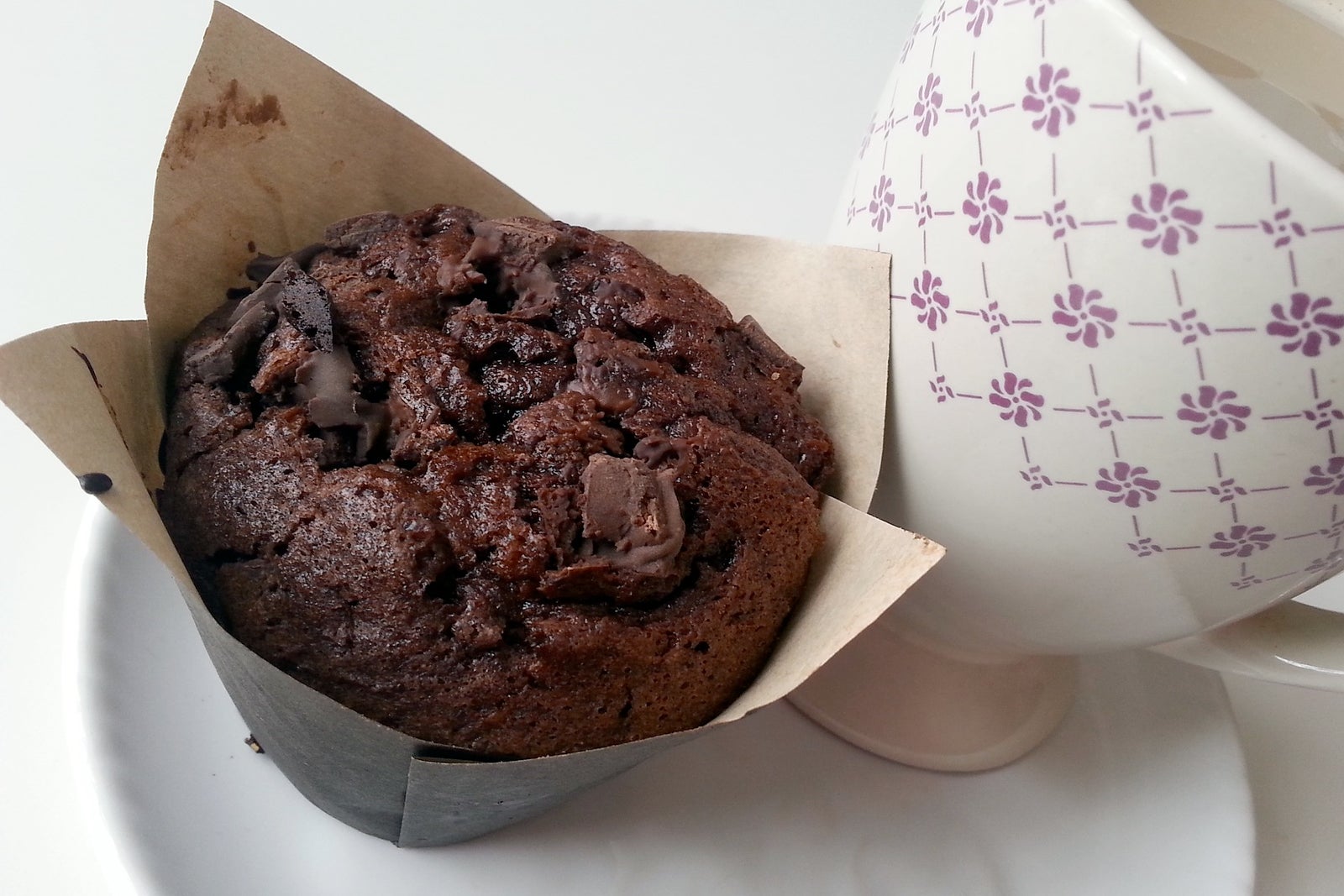 Sweet Marlays' Coffee is a quaint coffee shop and a nice place to relax before hitting up the more thrilling activities and attractions around Daytona Beach. All their tea and coffee – from crème brulee or snickerdoolde lattes to their third eye chai latte – is organic and prepared in house.
Their pastries, desserts, and other food items are treated with the same care and dedication to quality, so you can enjoy only the best no matter what you order. Be sure to check out the patio and back garden area as well, if you're looking to soak up the warm Daytona sun while you enjoy coffee and some treats.
Location: 214 S Beach St, Daytona Beach, FL 32114, USA
Open: Monday–Saturday from 7 am to 8 pm (closed on Sundays)
Phone: +1 386-256-5323
MAP
10
Leanh's Chinese Restaurant
Treat yourself to tasty pan-Asian delights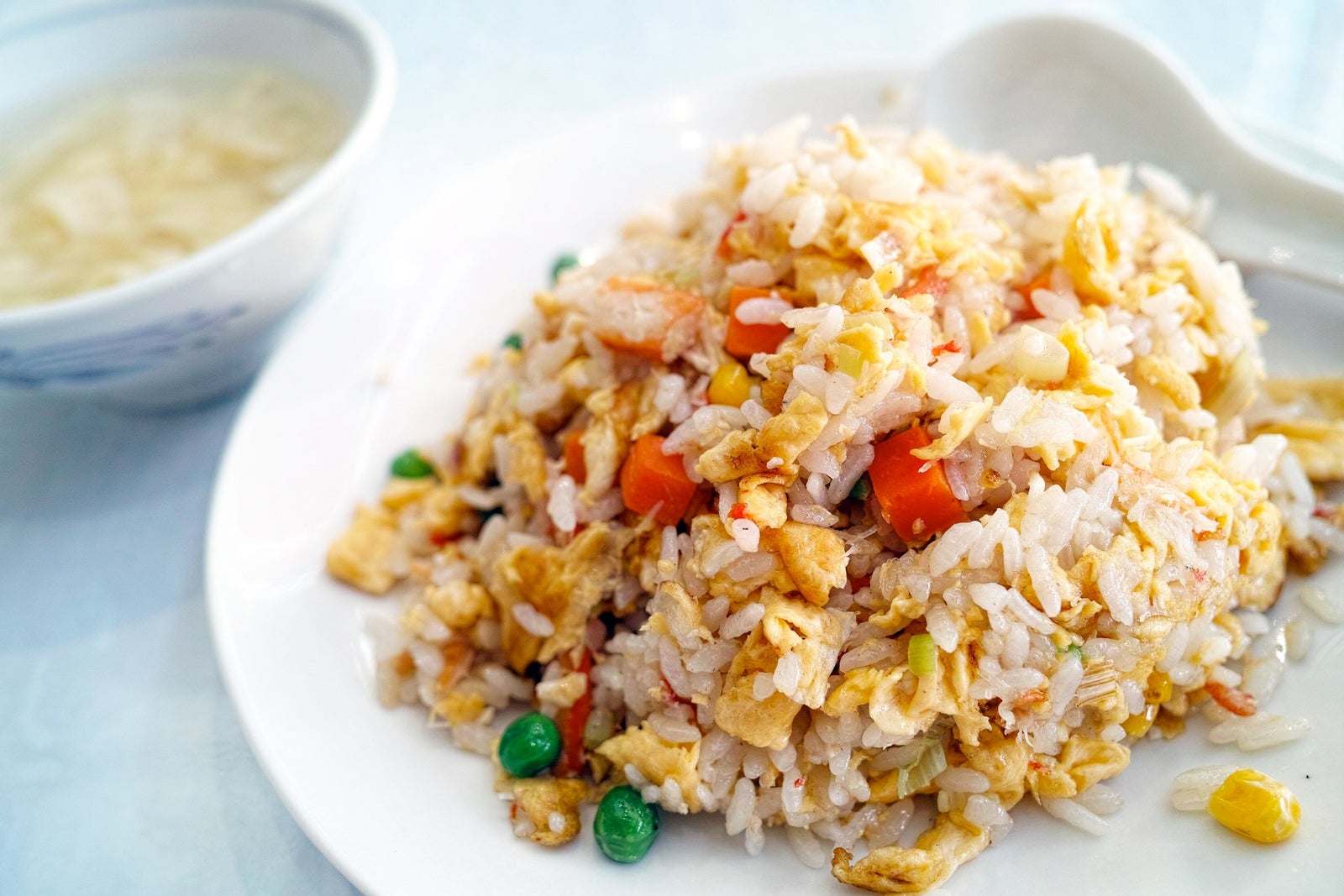 While known as Leanh's Chinese Restaurant, this establishment actually offers authentic and homemade dishes from a variety of Asian cultures including Vietnamese, Thai, and Korean. Tasty dishes range from pho seafood and tom yum to shrimp chow mein and Chinese-style buffalo wings.
Not only are all the ingredients freshly sourced, but their recipes are also quite authentic. This local-favorite restaurant in Daytona Beach is also known for going out of its way to be as accommodating as possible, and they will even suggest a tasty dish if you're vegan or have specific dietary requirements. They do takeaways as well.
Location: 1780 S Nova Rd, South Daytona, FL 32119, USA
Open: Monday–Saturday from 11 am to 9.30 pm (closed on Sundays)
Phone: +1 386-756-3578